The Adventure of a Lifetime
Your Arenal Canyoning adventure begins with a short 30-minute 4×4 drive into the tropical rainforest. Just outside the town of La Fortuna, located in the shadow of the majestic Arenal Volcano. You'll trek through the forest on magical trails that lead deep within the canyon and to the area's most spectacular waterfalls. This is a place very few people get to experience. Along the way, we will have the chance to discover the secrets that lie in the magical landscape.
You'll rappel into the beautiful and pristine canyon through a series of waterfalls. You'll experience five rappels, 4 of which are alongside or right in waterfalls, and one dry rock face. Then, after a short trek out of the canyon on a rainforest trail, you'll jump back in the 4×4 vehicles and head back to the base camp for lunch. Truly an unforgettable experience!
---
Arenal Canyoning, Safety First
We recommend only the best companies that use only high-quality gear used in canyoneering and rock climbing. All of their guides have been professionally trained in wilderness first aid, C.P.R., and technical canyoneering. The company that we recommend is certified by the Costa Rican Board of Tourism and members of the American Canyoneering Association. There's two tours offered per day at 7:00 AM and 12:00 PM, they are last approximately 4 hours, and both tours include lunch at our base camp and snacks in the canyon.
---
Canyoning in the Tropics
This canyoneering tour is one of the most popular tours near the Arenal Volcano. Including climbing, trekking, jumping and getting wet! You will find breathtaking waterfalls and views of the nearby Arenal Volcano. Maybe even witness one of its famous eruptions! Take in all the natural beauty Costa Rica has to offer through the enchanting trails in the tropical rainforest. Keep an eye out for wildlife you will find some while exploring the famous Arenal Canyons. Take part in this incredible once in a lifetime adventure and make your vacation one worth remembering.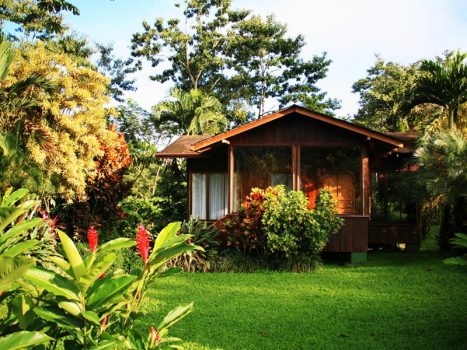 Price From: Under $125.
Type: Family Friendly, Adventure, Volcano, Hot Springs.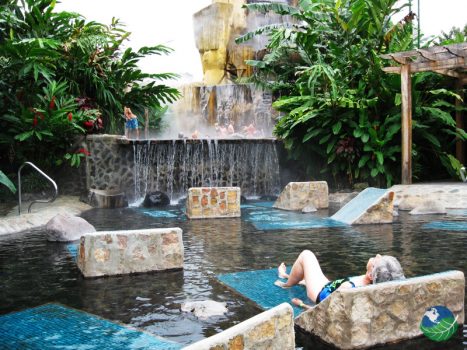 Price From: $125 - $200.
Type: Family Friendly, Nature, Volcano, Hot Springs.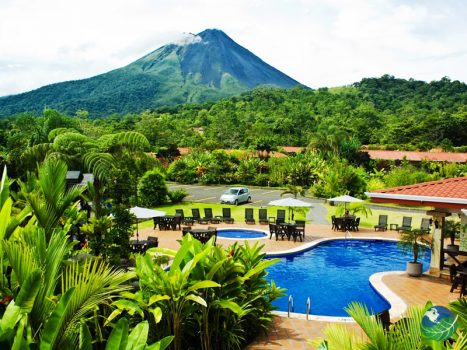 Price From: $200 - $300.
Type: Family Friendly, Adventure, Volcano.