At the largest human-made lake in all of Central America Lake Arenal fishing attracts anglers from all over the world looking to do some inland fishing in beautiful Costa Rica. This lake is fed by a variety of rivers that keep it stocked with rainbow bass and tilapia. This fantastic fishing excursion will offer you a great experience with all the professionalism, beauty around you and plenty of fish! Let go and relax while admiring the spectacular Arenal Volcano while waiting for your first catch. One of the best guides in Costa Rica accompanies you for Lake Arenal Fishing, Captain Ron. Pay attention to all the helpful tips and hot spots. You're sure to get the most out of your fishing adventure in Lake Arenal.
---

What you will Find
People come here searching rainbow bass (Cichlasoma dovii) predominantly. Well known for its beautiful colors. Called "Guapote" in Spanish – translating to The Most Handsome. While the lake is notorious for its high winds, protected coves and points make it possible to fish here year round. Your Lake Arenal fishing trip will be truly unforgettable. View the volcano's presence rising high above the valley, looming mysteriously in the distance.
---
Lake Arenal Fishing
During your tour with Captain Ron, the boat's fully stocked with plenty of beer. Also, refreshments, snacks and Costa Rican cigars to make your trip even better. So sit back and relax while sipping your favorite drink and waiting for your next catch while comfortably seated on one of the boats lounging cushions. You are sure to be fully satisfied after a perfect day of Costa Rican fishing in beautiful Lake Arenal.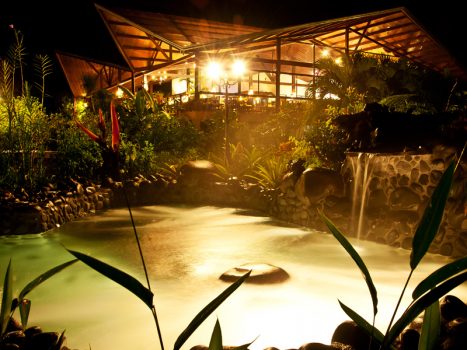 Price From: $125 - $200.
Type: Family Friendly, Volcano, Hot Springs.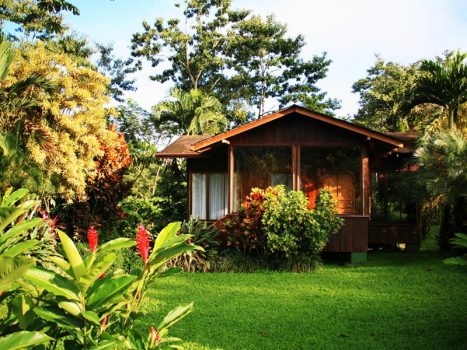 Price From: Under $125.
Type: Family Friendly, Adventure, Volcano, Hot Springs.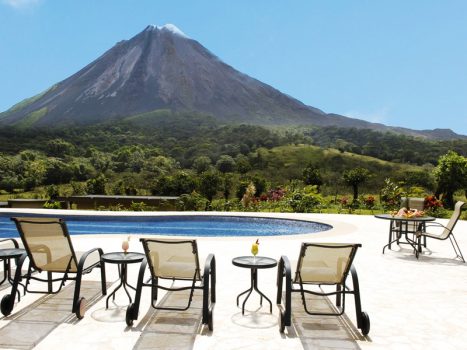 Price From: Over $300.
Type: Romantic, Volcano, Promos.