Beach Guide
"Get your free Travel Guide and have a fabulous Costa Rica Beach Vacation"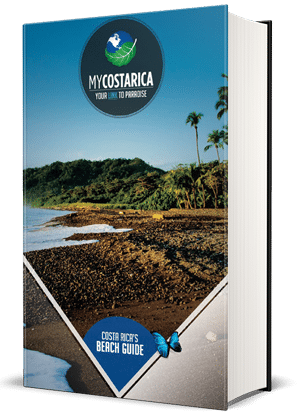 What's inside your Costa Rica Beach Vacation Guide?
Costa Rica beaches are gorgeous. Depending on the activities that you like to do will determine what beach you go to. Whether you like surfing or just relaxing Costa Rica has it all. In the Costa Rica Beach Vacation guide, we explain only the best beaches for your next trip. All in all your sure to have the best vacation of all time.
Our insider tips for each beach
Map of all the popular and beautiful beaches
Description of each beach
The best places to stay
Our help on planning a trip to Costa Rica
Take a Look Inside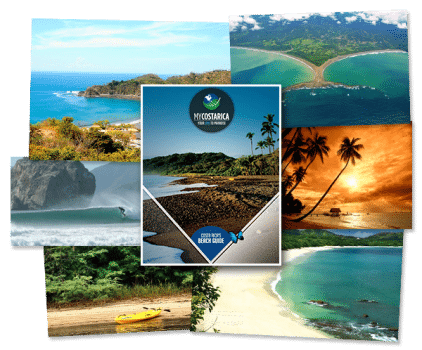 The Costa Rica Beach Vacation Guide
Look inside and see all the fascinating beach destination you can possibly go to. On the first page, there is a map with all of the best Costa Rica Beaches. This is where you start when you want to find the perfect place to stay. Whether you want to stay in the Caribbean or the Pacific sides there is so much to see. The Pacific side is where it's at if you love to surf. Whereas the Caribbean is more of a relaxed feel.
What is your favorite thing to Do?
Surfing, Snorkeling, Scuba diving, Sailing, Horseback riding, and much much more. Try out the best tours on your trip. if you want to do something specific just let us know and we will make it happen. Also, if you just feel like kicking back in the beach chair, we know the best spots. Just peek in and see what your dream beach is.
My

CostaRicaReviews
Over 10,000 Satisfied Clients Since 2004!
We at My Costa Rica are proud of the customer service and personalized attention that we offer our guests.
We're available for our guests 24/7 during their trips should they need us for any reason.
Save Time, Money & Have the Best Vacation to Costa Rica with our custom travel packages.
But don't take our word for it – see what our clients have to say!

© Copyright 2004-2021 all rights reserved. My Costa Rica (CostaRica.Org) is a Travel Agency that offers Custom Costa Rica Vacations & Packages Including Hotels, All-Inclusive Resorts and Tours.
Read our
Privacy Policy
-
Sitemap.