Costa Rica Packing List
Traveling to Costa Rica is a big decision. It takes time, effort, and knowledge where you're going to go. Packing is yet another story. Knowing what to bring? How much? And why? It is hard. Firstly, we will examine the top things to bring to Costa Rica.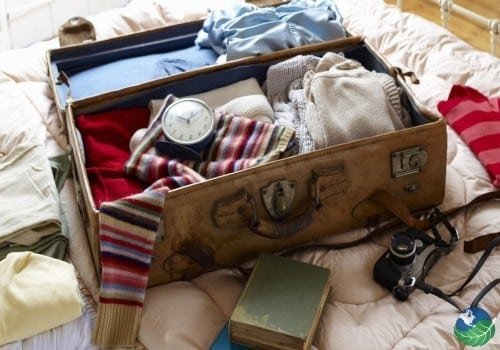 In General: Hiking Shoes, Sandals, Credit Card or Traveler Checks, Daypack (fanny pack, backpack, etc.), Your Passport or Birth Certificate and three copies, Your Driver's License, English to Spanish Dictionary or Translation App, Camera and Film, Travelers Insurance, Drugstore Items (toothpaste, soap, lotion, razor, etc.) Pharmaceuticals can be costly in Costa Rica
For the Beach: Sunglasses, Swimsuit, Beach Towel, Hat, Sunscreen
For the Mountains/Central Valley: Insect Repellant, Light Raincoat and Umbrella, Sweater/Light Jacket, Long Pants (night time can be cold), Clothing comfortable for Hiking, Touring, etc. There tend to be more zancudos (mosquitoes) during the rainy (green) season so don't forget your bug spray!        
Things to bring to Costa Rica

, How to Pack?

Now that you have all your Items. How do you pack when Traveling to Costa Rica?
Tip number one is to have a good suitcase, not the one that has been sitting in your closet for 20 years. A good suitcase for traveling has durable zippers, many pockets and preferably wheels, four if possible.
Tip number two: Pack lite and bring the basics. You think you need your whole closet, but that's not always necessary. For example, you will find that most of the time you probably won't use the five pairs of jeans you packed, especially if you're going to the beach areas.
Thirdly, use space savers. Compression bags are a lifesaver. What was once a huge stack of clothes will compress into half the size, and best of all it keeps everything dry. Also pack your creams, toothpaste and any liquid item in ziplock bags. The worst is finding a small explosion of cream in your suitcase. Pack things into your shoes, and try to use up all the space in your suitcase. Packing cubes or dividers are perfect for organizing your bag.
Fourthly, label and take pictures of everything. Put your name on your suitcase and make it colorful. Make multiple copies of your passport, license, health cards, travel visas, and travel insurance documents.
Lastly, Tip number five: The airplane. Once you're finally on the plane, you will thank yourself for packing a snack, mixed nuts, chips, dried fruit, etc. And it doesn't hurt to upload the best movies or music to your devices. Also, don't forget your travel pillow.
For your information!
Okay, you made it, you are here, and you have finally arrived at your hotel. Now what?
Don't Forget Traveler's Insurance. The very last thing on a trip you want is to have the 10,000 dollar ambulance bill if you have an injury.
Electricity. Costa Rica uses the same systems as the rest of North America. That means you can plug in all your normal electronics here. For example, phones, laptop, hairdryer, and so on.
Money. Exchange rates are best at local banks; they widely accept US Dollars. Traveler's checks are useful, but a 2-5% fee may be charged. Credit cards are widely used, the new tap feature on cards is also just starting to be implemented.
Phones. Phones are usable here, but they do have to be unlocked from your previous phone company.
Directions. Using GPS is great. Favorite apps to use here are Waze or Google Maps. Asking for directions can be difficult, refer to our Renting a Car in Costa Rica Article.
Language. Costa Rica's official language is Spanish, so it is recommended to brush it up a bit. Many locals do speak at least a little English and all hotels/resorts should have at least one person at the front desk speaking English.
In conclusion, the best things to bring to Costa Rica is your common sense. Don't flash valuables on the street and don't panic when you lose them. And stick with us, we know Costa Rica. The My Costa Rica team lives and breathes these streets, some of us even grew up here. Now you should be prepared for anything for Traveling to Costa Rica!