Welcome to Nayara Springs!
Imagine a plunge pool fed by natural mineral hot springs. That is hard to top. Maybe this is why TripAdvisor chose Nayara Springs as #1 from the top 25 Luxury Hotels in the world–yes, THE WORLD!. And with so many amenities they have to offer, you can be sure that you will be spending your vacation in a luxurious, intimate environment. You will find peace and tranquility at this adults-only, ultra-exclusive boutique hotel.
Perfect Balance of Luxury, Nature and World-Class Service
Nayara Springs is made up of luxurious villas at the Arenal Volcano National Park–a fantastic destination surrounded by the highest concentration of tropical plants and wildlife in the world. The resort was specifically designed to make you feel relaxed, secluded and in harmony with nature. From the moment you step into Nayara Springs you will be welcomed by the world-class staff, there to assist you with anything you need and make you feel at home. They are friendly, professional and ready to make your stay at Nayara Springs one you will never forget.
Award Winning Hotel
Nayara Springs was selected by different reviewers and magazines like TripAdvisor, Travel & Leisure, Conde Nast as the number one hotel in Central and South America, the second-best hotel in the world, the best spa in the world, one of the Most Romantic Hotels in the world and the best hotel in Costa Rica. With all these recognitions it is hard to resist choosing Nayara Springs for your next vacation.
Staying at Nayara is Staying in Paradise
Nayara Springs is for romantics, nature lovers and adventurers. This fantastic hotel offers activities that will satisfy every kind of traveler. Daily yoga classes, a lap pool, a lounge, and also the award-winning spa (that we are sure you will want to try) are just a few of the many options you will have to spend your days. With so many relaxing opportunities it will be hard to leave the hotel, but if you are feeling adventurous you can easily venture into the Arenal Volcano National Park where you can find all kinds of outdoor activities.
All in all, this ultra-exclusive hotel provides you with the full experience, combining luxury, nature and a first class service. What are you waiting for?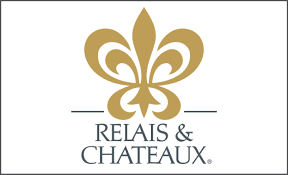 Nayara Springs Feature In: