Pacific & Caribbean Combo Day to Day Itinerary 
Thinking of booking a Costa Rica honeymoon vacation package but not sure yet where to? We can help you! Costa Rica has some of the most stunning as well as varied travel destinations to cater to every type of couple. Some of you would love the sound of all-inclusive resorts offering all-inclusive packages and stay at stunning, world-class resorts such as the Westin Playa Conchal or Nayara Springs. And others might prefer an adventure holiday that includes zip lining, lots of nature and hiking the many trails in the Costa Rican jungle. In this package, we will introduce you to some of the options we have available for a romantic getaway that includes both coastlines! 
---
Day 1

Welcome to San Jose! We will meet you at the airport with a welcome package in hand. We will direct you to the shuttle that will take you to stay at a hotel in San Jose for your honeymoon vacation. Enjoy!
---
Day 2

Now get up bright and early as we transfer you to a gorgeous part of the country Manuel Antonio. Manuel Antonio is home of one of the most stunning Coastlines in Costa Rica as well as a rich variety of flora and fauna.
---
Day 3

Today you will take a guided tour through Manuel Antonio National Park.This tour contains a unique combination of distinct habitats including rainforest, mangrove swamp, beaches and coral reefs. The beaches are considered by many to be the most beautiful in the country, lined with prolific forest, and have excellent snorkeling. In the tropical rainforest you'll find sloths, iguanas, rare monkeys (Squirrel, Howler), snakes, crabs and more! There are 109 species of mammals and 184 species of birds.
---
Day 4

Observe coastal wildlife such as dolphins, migrating humpback whales, sea turtles, manta rays, and more on this Catamaran Island Adventure. After touring the coastline, you'll anchor in a protected cove for snorkeling. Enjoy the stunning ocean views during a romantic sunset and have a drink.
---
Day 5

Today you will transfer up to the active volcano of Arenal. This area is stunning and amazing totally worth every part of your trip. Choose from one of the luxury hotels so you can thoroughly enjoy your stay. How about the Tabacon Resort & Spa? Guests can enjoy the Tabacon Grand Spa & Hot Springs and relax, spending the day in luxury. Arenal is famous for many other things including the La Fortuna Waterfall, the hanging bridges, white-water rafting and hiking.
---
Day 6

Today's the day for two tours: Sky Trek & Tram. Both are a canopy tour with one focused on excitement and speed and the other one a quiet observation of Arenal's natural wonders. The Sky Trek is an unforgettable zip line and open-air gondola tour in La Fortuna and Monteverde. Your 2.5-hour tour starts riding in an open-air gondola from the ground up to the canopy where you'll be dropped off at an observation area for a chance to see the rainforest form above. You'll make your way back to the main building from there by zip line! This is the most thrilling zip line in the country. It has 7 zip lines, the longest cable in Costa Rica at nearly 2500 feet long and over 650 feet high.
The Sky Tram is a peaceful ride through the treetops via gondola. Bring your camera to capture incredible mountain views. This 1-hour tour is perfect for tourists who want to see the tropical rainforest from a more relaxed perspective. Witness the rainforest's extraordinary bounty with ease. A bilingual guide will point out different characteristics of the rich flora and fauna while the tram travels up the mountains to arrive on a wide observation platform.
---
Day 7

Today is packed full of adventure as you will do the Pacuare River Rafting Tour! This is in the top ten of the best rapid in the world. You will have a refreshing adventure the whole way. After you have dried off and had lunch, you will be shuttled to your next destination in Puerto Viejo.
---
Day 8

Today we are going to combine education with fun and take a tour through the Jaguar Rescue Center . You will see all kinds of different wildlife including toucans, monkeys and sloths. The rescue center has been built with a mission to conserve and protect its natural heritage by housing and rehabilitating wounded, orphaned and even confiscated animals. You will also go on a (delicious!) chocolate tour and take a refreshing dip in a gorgeous waterfall.
---
Day 9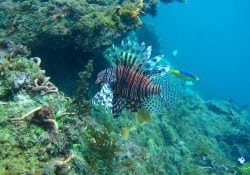 Day number 9 is here! Today we will take a tour in Cahuita. You will start in the community of Cahuita, cross beautiful beaches and observe various wildlife. Furthermore explore different medicinal plants, orchids, trees, ferns, vertebrates, invertebrates, sea and earth shellfish.
---
Day 10
You will now head back to San Jose after a long trip and stay your last night in a beautiful hotel.
---
Day 11
How did you like your honeymoon and vacation in the romantic Costa Rica? Travel with us and let us help you plan the next exciting trip to Costa Rica!
---